ABOUT US
Ayaz Otomat family has been working in metalworking sector since 1979 with its proactive team and strong technological infrastructure in its facilities established on an area of 4.000 m2, it continues its international field production activities. Ayaz Otomat, which mainly manufactures for the automotive subsidiary industry, produces innovative, fast and rational solutions to all expectations of its customers.
CNC lathe and machining centers, surface grinding machines, modern quality control devices continue to work successfully. In the 38th year, we have the happiness of bringing the unchanged position in the metal and automotive sector to the future and sharing it with Turkey and its customers all over the world.
Presentation Video
Happy Staff
By providing a safe and pleasant work environment for our employees, we want them to realize their individual achievements and be pleased with their work. We encourage initiative and creativity by allowing freedom in the actions of individuals to achieve well-defined goals. Our point of view is our key actions in terms of personnel development and company productivity.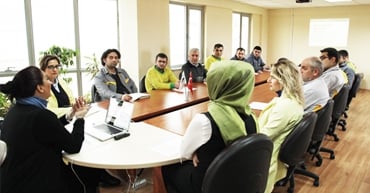 In-house Communication
Conservative communication is the basis for corporate behavior. Our firm sees the institutional philosophy as sharing the aims and ideas with the personnel and establishing them with the aims of establishing and hence integrating with our company.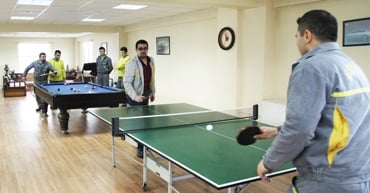 Social Areas
By increasing our motivation, we have reduced our work stress and we have created social areas in our company to strengthen the communication between us. The happiness and peace of our employees are important both for our employees and for our company.